Wedding Officiant, Celebrant, & Non-Denominational Minister
Bari Braun
WEDDING OFFICIANT, CELEBRANT, AND

NON-DENOMINATIONAL MINISTER
Welcome and congratulations on your upcoming wedding! I hope you're enjoying this exciting time in your relationship.
Creating a ceremony that's meaningful, warm, and uniquely you means more than selecting vows and readings. Whether you would like a spiritual, interfaith, religious, or civil ceremony, a wedding is a time to celebrate what makes your relationship special. It would be my honor to create a ceremony that reflects YOUR values, visions for the future, and personal ties by including family and friends in a way that best reflects these relationships.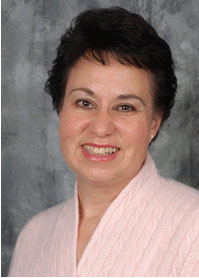 As a wedding officiant, celebrant, and contemporary non-denominational minister, my role is to serve brides and grooms at the highest level so that your dream wedding becomes a reality. I specialize in creating one-of-a-kind, custom-designed ceremonies that are as beautiful and magical as the relationship you share. All affiliations, traditions, and beliefs are honored. Since each ceremony reflects the distinctive needs and values of the couple, no two are the same. Guided by your input, I will design a truly meaningful ceremony that expresses your shared vision and hopes for the new life you are starting together.
Because you own your ceremony, you have the final word over the entire script, and I encourage you to review and edit the content each step of the way until you feel it is perfect—just the way you envision it. So whether you are looking for a ceremony that is formal, traditional, contemporary, simple, or casual, I can craft and officiate the one that is right for you at the location of your choice. I take great pride in delivering 100% satisfaction.
Planning your wedding should be a happy, beautiful, and stress-free time. Let me focus my energy, experience, and expertise on designing your ideal ceremony so you can be free to fully enjoy your special day. Please contact me directly by phone or email. I will be happy to arrange for an "obligation-free" initial consultation to discuss your ceremony requirements.
Your wedding ceremony is an expression of your new love and life together and can be a wonderful source of inspiration and re-commitment for years to come. So if you are looking for a ceremony that captures your love and is filled with warmth, beauty, and meaning, I am here for you.
Warmly,