Wedding Officiant, Celebrant, & Non-Denominational Minister
Bari Braun
WEDDING OFFICIANT, CELEBRANT, AND

NON-DENOMINATIONAL MINISTER
The Importance of Ceremonies in Our Lives
Why do we acknowledge and honor important milestones in our lives? We celebrate special occasions because they help us to tie the bond between our family and friends, history, and traditions. By publicly declaring the significance of an event or life transition, we honor our past and embrace a new beginning. By inviting family and friends to mark the occasion with us, we allow them to offer their love and support and we strengthen our bonds with them.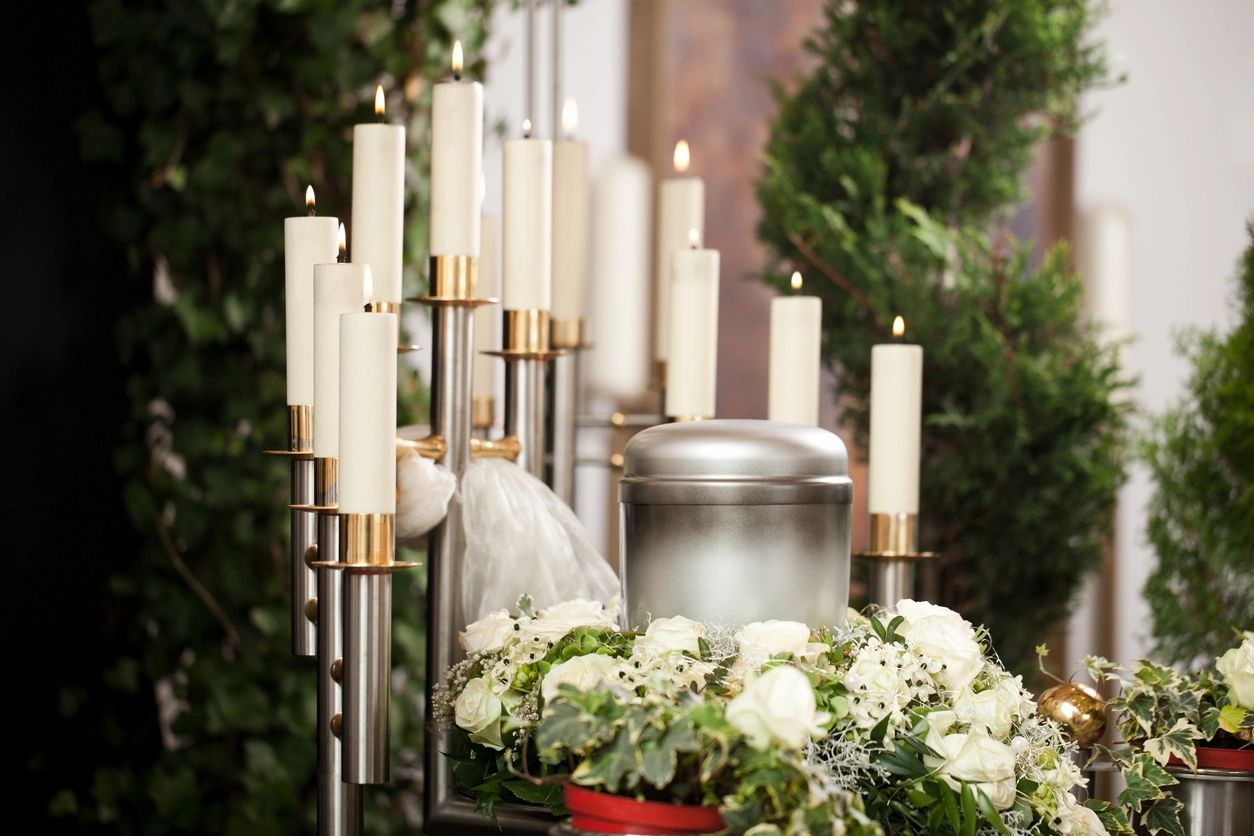 From a simple but meaningful ceremony to one designed to incorporate rituals that reflect your personal values and beliefs, I am dedicated to creating the right ceremony for you.
A firm believer that each person is a unique individual with a unique story to tell, I create and deliver custom ceremonies. Therefore, no two are the same, and each one is entirely crafted from scratch to reflect my client's values and beliefs.
Through personal meetings and questionnaires, I deliver ceremonies that acknowledge and pay tribute to new beginnings and continued bonds. At the very core, my ceremonies are living tributes, incorporating your own visions and spirituality through readings, poetry, and symbols.
It would be my privilege to serve as your personal voice during this special time.
While flowers, attire, and menu are important factors, it is the ceremony that stands as the centerpiece, providing beautiful and lasting memories of your special relationship.
Wedding ceremonies celebrate and share love and new beginnings and are much more than merely saying "I do" or selecting vows. A well-crafted wedding ceremony helps you cross one of the most significant thresholds of your life as you make the transition from a single person to a married couple. Think of your wedding ceremony as the gateway to your marriage. Through it, you will embark on a time-honored journey together.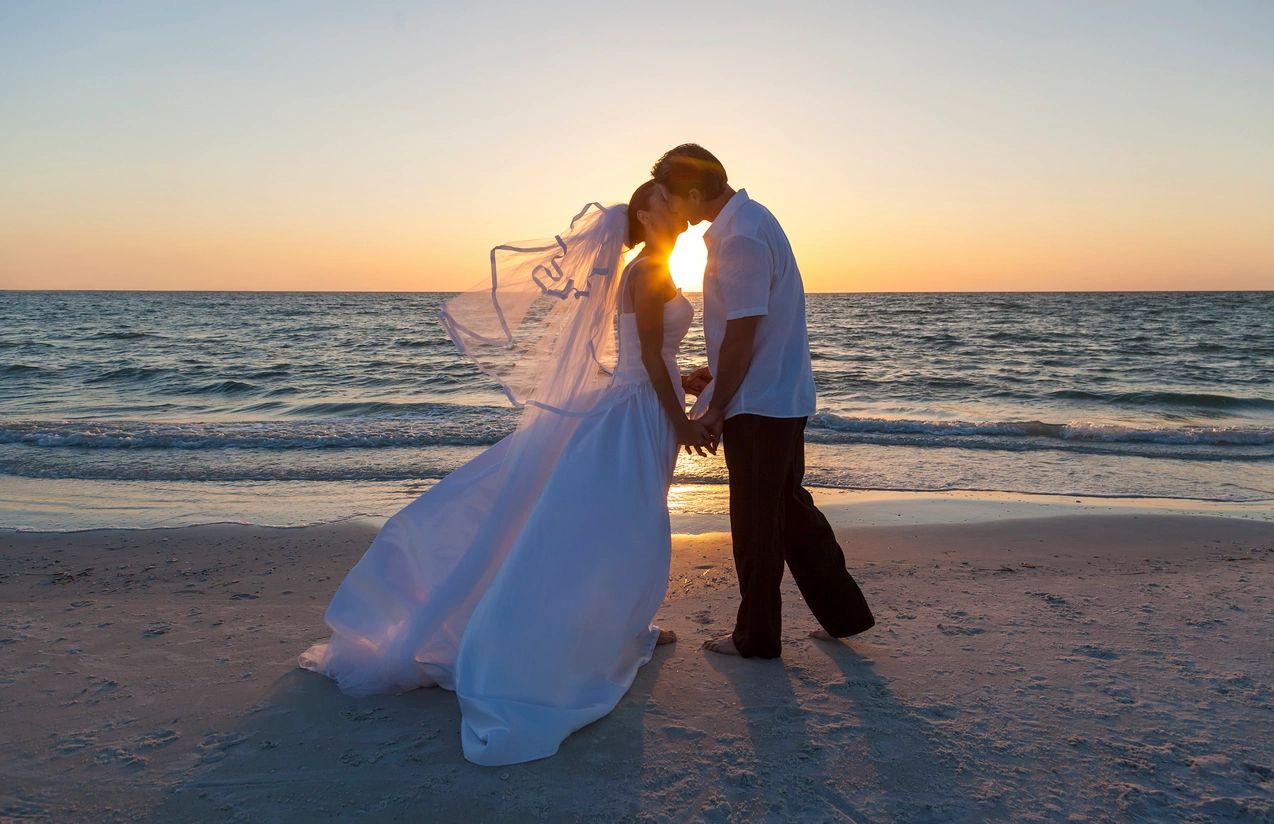 Choosing a Personalized Wedding Ceremony
A meaningful wedding ceremony is created when a couple thoughtfully chooses elements of ritual and celebration which truly and honestly reflect their values and personalities.
Based on my educational and life experiences, I work closely with couples to design a custom wedding ceremony which beautifully expresses the uniqueness of the relationship and the bond that is being created. I encourage my clients to bring their thoughts and voices to this collaborative planning process where they can choose readings, blessings, rituals, and other symbols to fulfill the ideals and vision they have for their wedding.
There is nothing more beautiful than declaring one's love and commitment to another in public, in the presence of family and friends—it is truly one of the most important events in a couple's life.
I am honored to offer my services to same-gender couples who wish to express their love and commitment to each other in a beautiful and meaningful way. Your individuality and faith in each other are honored as well as your intent to unite as a couple in mind, heart, body, and soul.
Your ceremony will be unlike anyone else's as I help you select the words, symbols, and rituals that express the deep love you have for each other.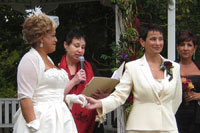 "Dear Bari, We knew as soon as we met you that you would be perfect for our special day and you were!!"
- Glenda and Mary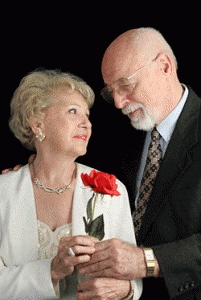 Renewing wedding vows is a wonderful and heartfelt affirmation of a happily married life. A beautiful tribute to your partner and family, it is a wonderful and loving inspiration to all involved. Together, we will design a ceremony that says all you want it to say, tastefully and elegantly.
Your family and friends will remember it for years to come. It is an enormous pleasure to work with my clients to create a vow renewal ceremony thatreflects their personal style and choice of words and brings together the special people in their lives.