Wedding Officiant, Celebrant, & Non-Denominational Minister
Bari Braun
WEDDING OFFICIANT, CELEBRANT, AND

NON-DENOMINATIONAL MINISTER
Heartwarming Reviews Are What It's All About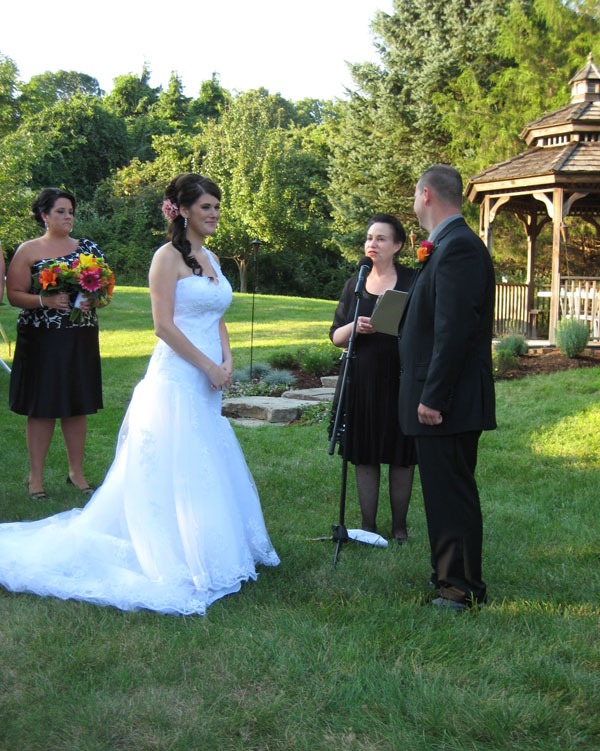 Bari, Rich and I wanted to thank you for the time and effort you put into making our ceremony perfect. From the moment we first spoke on the phone and then met in person, we felt completely at ease and knew you were the perfect person to perform our ceremony. You were very kind to us and easy to connect with. It was very obvious that you are passionate about your work. We feel truly blessed to have had you as our celebrant and would recommend you to any one looking to have a ceremony.
– Shannon & Richard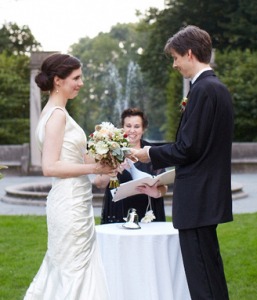 If you are looking for a celebrant who is flexible, a great listener, and a wonderful person, you should look no further than Bari! The first time we spoke with her, we knew she was the right celebrant for us. She had a gentle, yet vibrant demeanor, and put us at ease right away. It was very evident that Bari had many years of experience working as a celebrant—she came prepared with a comprehensive package that helped us pick and choose our wedding traditions. It was also helpful that she was very knowledgeable about the processes and legalities of getting married—that would have been so overwhelming for us to do on our own! Most importantly, Bari understood everything that we wanted and got right to work on creating a beautiful ceremony. It was the perfect balance of lighthearted and sentimental, and truly reflected our own personalities. I was so impressed that she really took the time to get to know us as a couple and learn about the story of our marriage so thoroughly. As a result, she delivered a wonderful ceremony that conveyed everything about our relationship that we wanted to share with our loved ones. I even cried when I read the first draft of the ceremony that she sent us, it was just so meaningful and touching. We couldn't be happier with Bari and would highly recommend her to any couple. She obviously loves what she does and was willing to go the extra mile to make sure that we got our perfect ceremony. Our guests raved about what a wonderful ceremony we had—we couldn't thank Bari enough!
– Caitlin & Scott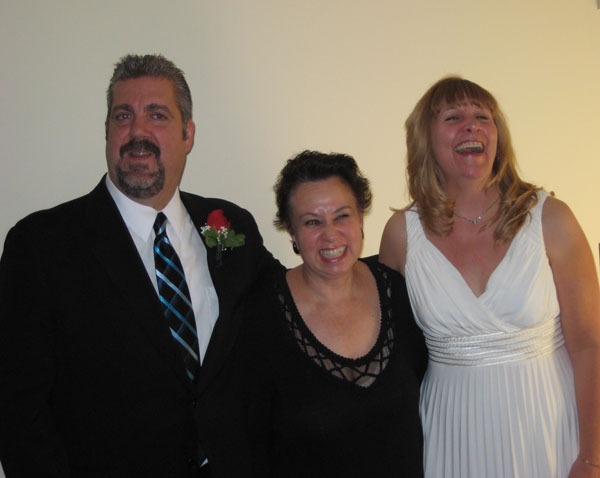 Hi Bari, I wanted to thank you for performing a beautiful ceremony. It was perfect in every way. All of our guest commented that it was one of the best weddings they were ever at and that it was intimate and moving. I'm so glad that my friends recommended to you. Thank you for everything.
– Lisa & Jeff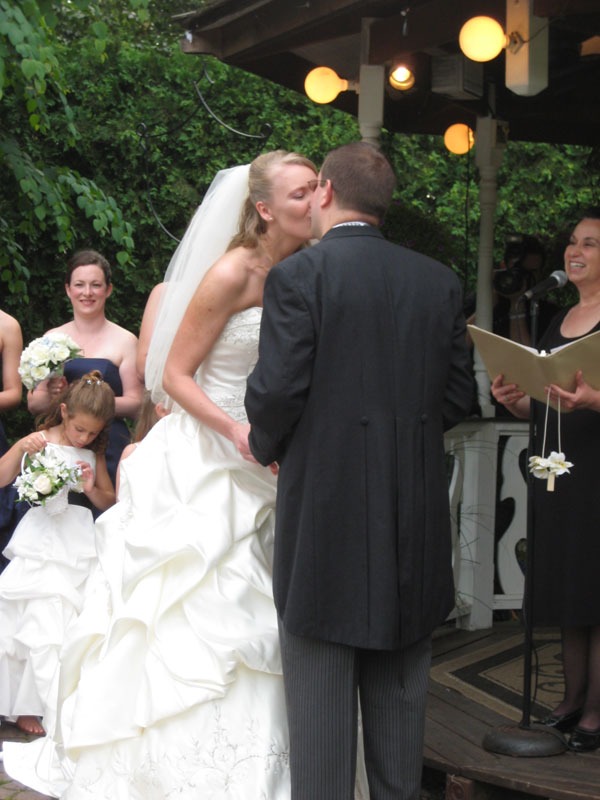 Karen and I wanted to take a minute to thank you for the care and effort you put into officiating our wedding. Never have we been to a more beautiful, personal, and meaningful wedding ceremony in our lives… and it was OURS!!! Every aspect of the ceremony, from planning to execution was done with complete professionalism and care. You really exceeded all expectations on every aspect of the process. We are very grateful to have someone relieve some of the stress of putting together a personal wedding program.
So many of our guests came to us after the wedding asking how we put together the love story and how we got a ceremony with so many personal touches. We would have loved to take credit but told everyone how you started the process and led us through the revision cycle. Everyone mentioned how the ceremony captured our two personalities perfectly and also made it a point to mention how wonderful of a job you did performing the ceremony. Seeing both of our mothers cry probably says it all…
Thank you again and if anyone asks, we would definitely recommend you to family and friends.
– Stephen & Karen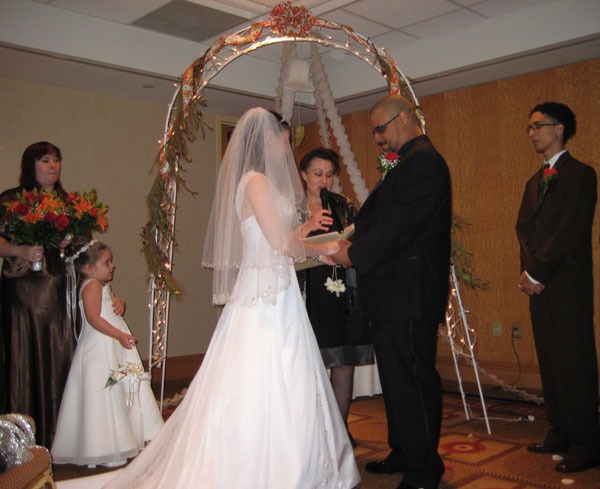 We loved having you as our officiant, and we loved the ceremony. We had so many compliments on our ceremony and how well you performed it. I hope that you enjoyed the ceremony as much as we did.
– Christine & Gerald
Dear Bari,
Please accept our sincere thanks for the lovely ceremony that you performed for us. Your personality and demeanor was just so comforting and so happy that we completely relaxed and enjoyed the entire ceremony. This aspect of the wedding is actually the most important part of the day, the rest is just a party, and I was very concerned. But you truly made it special and we thank you so very, very much.
– Karen & Bill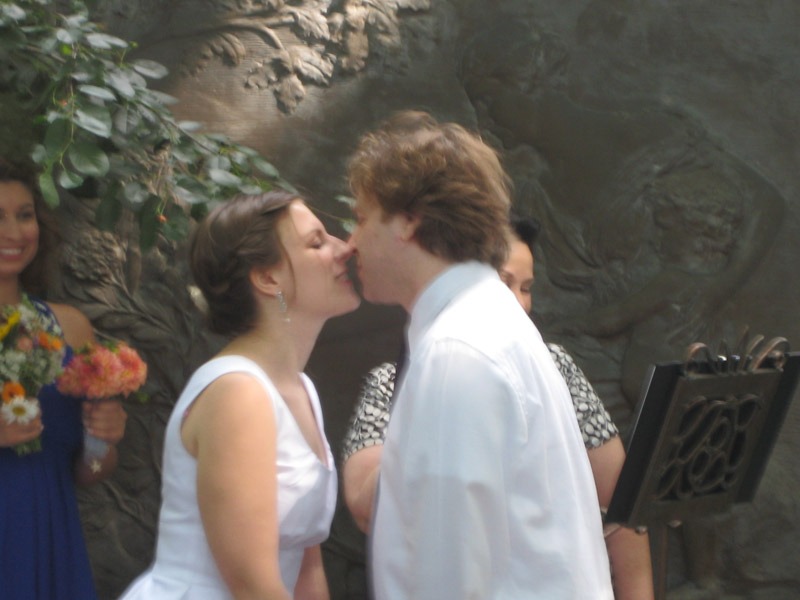 Bari, we feel so incredibly lucky that you performed our wedding ceremony! Even weeks afterwards, we are still getting comments about how personal, beautiful, and memorable your words were. Throughout the process, you were such an attentive listener and incredibly thoughtful in crafting our ceremony; your delivery at our wedding was warm, genuine, and beautiful. We couldn't have asked for a better celebrant, and highly recommend you to others. Thank you so much, Bari!
– Susan & Bob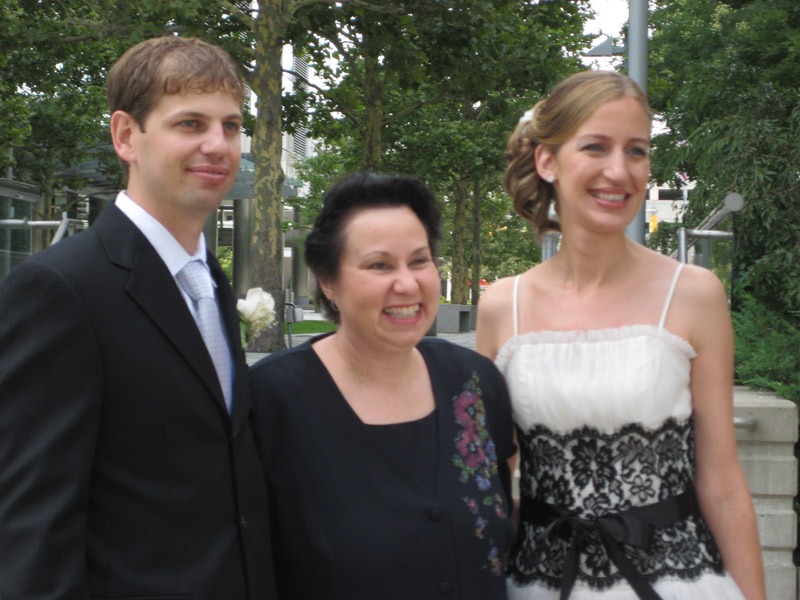 Bari, We can't thank you enough for performing our beautiful ceremony. We've been complimented repeatedly on everything about the ceremony: setting, content, length, etc. Everyone absolutely loved it! And, most importantly, it was just right for Gale and I …we could not have asked for anything more.
– Vesna & Gale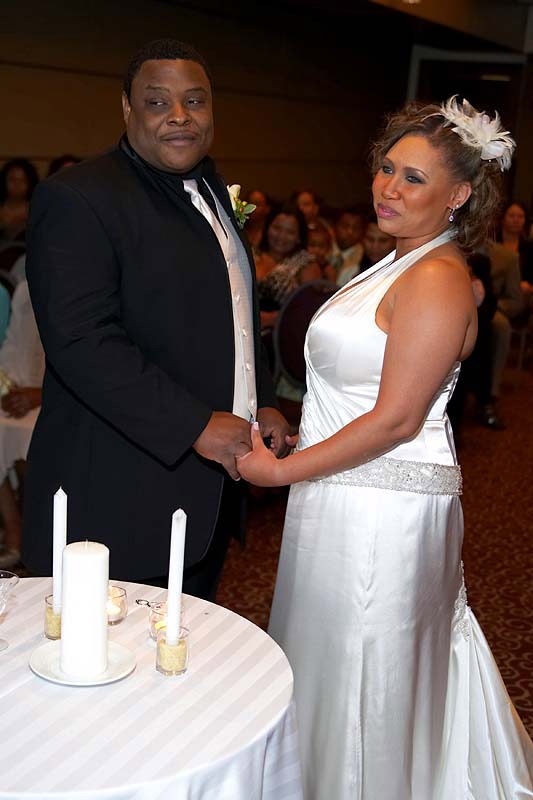 Thank you so much Bari. You did an excellent job! We couldn't be happier. The ceremony was everything we envisioned. We are so happy we decided to use your services as a celebrant to create a one of a kind ceremony. Although, we requested your services pretty late in the process you would never know it. The process worked very well and timely. It was a truly pleasure working with you.
– Adrina & Chris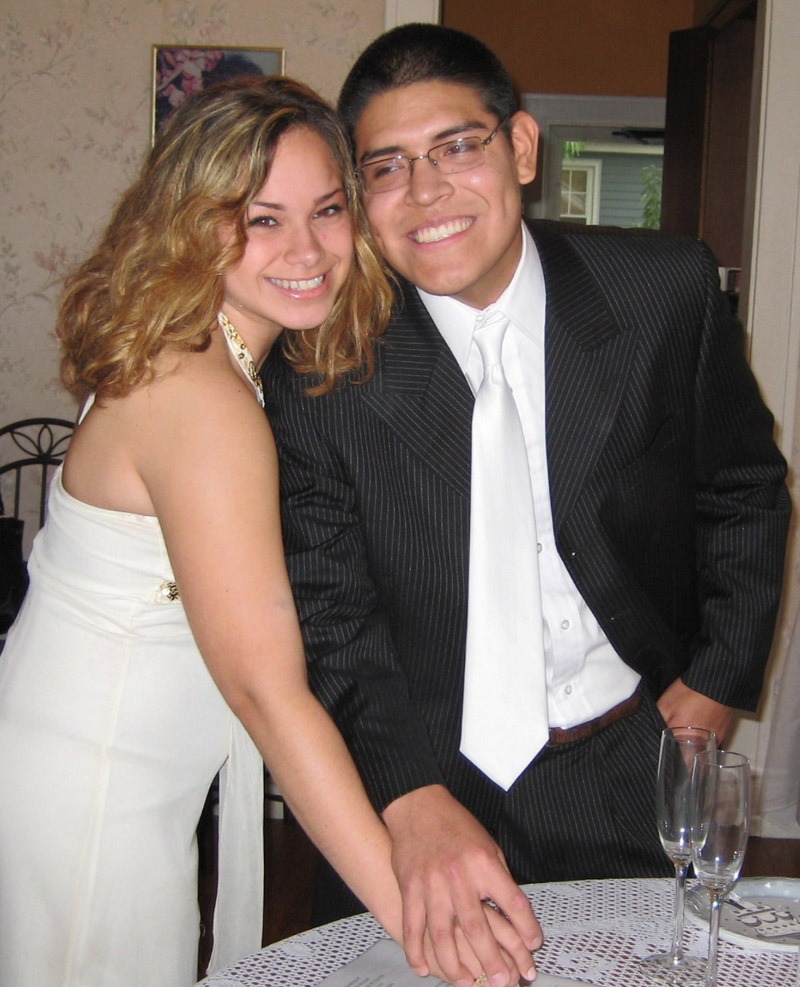 Bari, Thank you for making our wedding day the most memorable one in our lives. We are very thankful for you helping make our ceremony so special – - it was very warm and spiritual. Your words touched us both as we start a new journey together as husband and wife. We will always remember our wedding ceremony.
– Prisilla & Sergio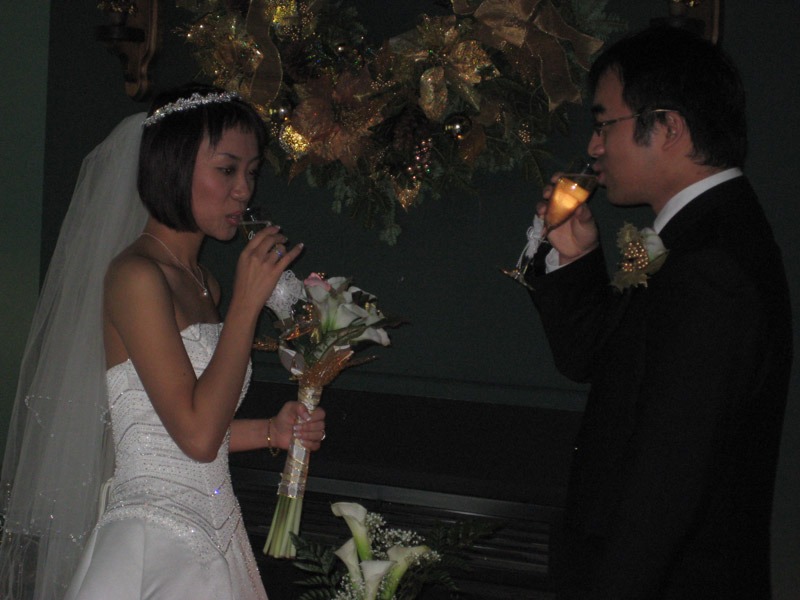 Bari did a great ceremony. She has a very nice voice, a warm and cheerful smile, and talks at a very comfortable tone. All my guests who have talked to her like her very much! She had a very good plan for the ceremony when we first met and then helped me modify things to what I wanted (rose ceremony, poems, etc). She fulfilled all my requests and gave me a lot of suggestions. Before the wedding, I was so busy at work, but Bari had a good timeline in her mind and kept reminding me about what needed to be done. I am so glad that I used Bari's services for my wedding. I would highly recommend her to other brides-to-be.
– Sheung & Ping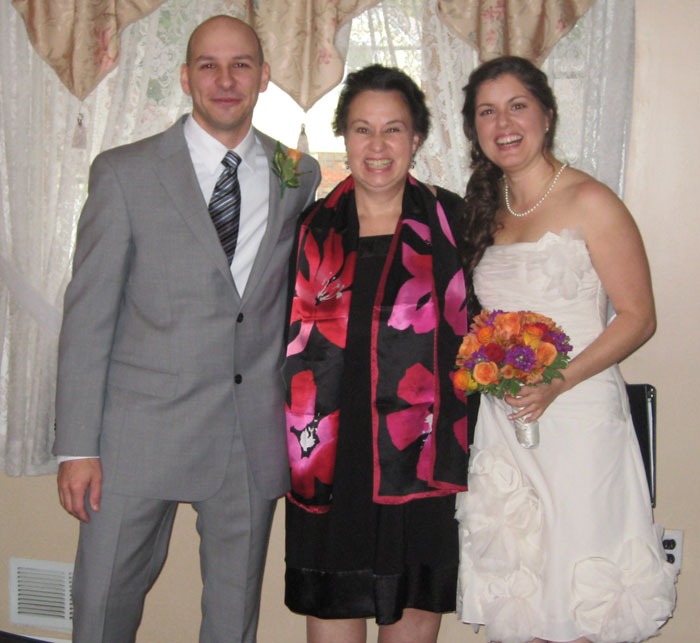 Bari, We LOVED the ceremony and it most certainly met our every need. We can't thank you enough for performing such a beautiful ceremony for us. It was just as touching and thoughtful as we hoped it would be and you are such a pleasure to work with. We very much enjoyed meeting you. We would like the opportunity to work together again, so when another opportunity arises, we will be in touch.
– Marina & Richard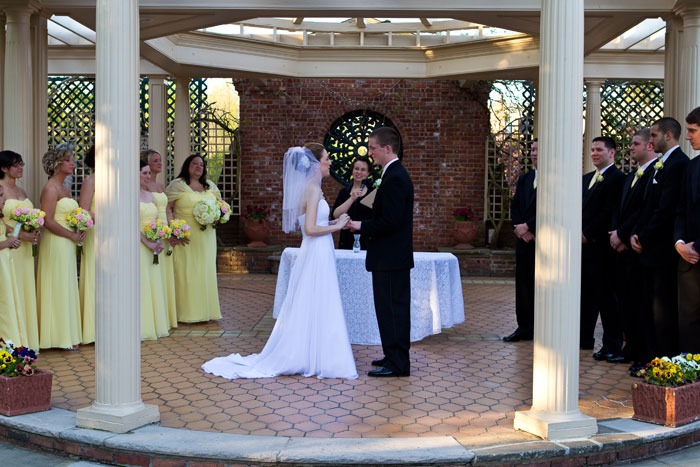 Bari, We have been receiving compliments on our ceremony from all of our family and friends. You truly created a ceremony that was about us. The mood that the ceremony created really matched our personalities and was exactly what we wanted. The length of the ceremony was also perfect, not too short, not too long, but included everything important to us in it. We are very lucky that you were recommended to us and we would most certainly recommend you to others!
– Kristen & Brian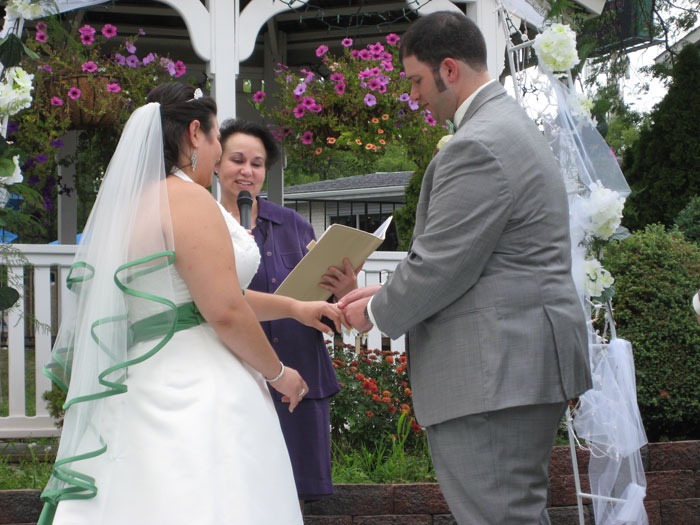 Bari, Thank you so much for all of your hard work crafting the perfect wedding ceremony. Your words and delivery were eloquent and made our day unique and special. We are grateful for your professionalism and kindness.
– Maria & Jared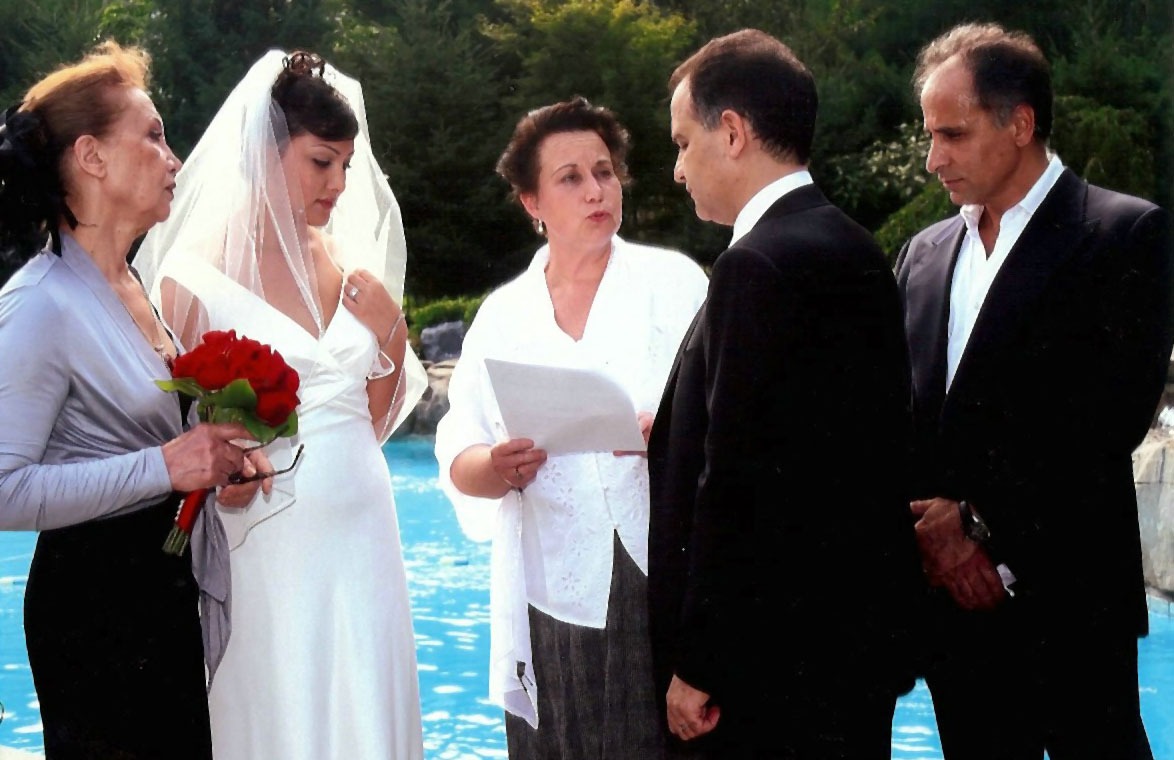 Bari, Thank you very much for the ceremony. It was very beautiful and we could not have had a more beautiful wedding!!
– Ali & Foorgeh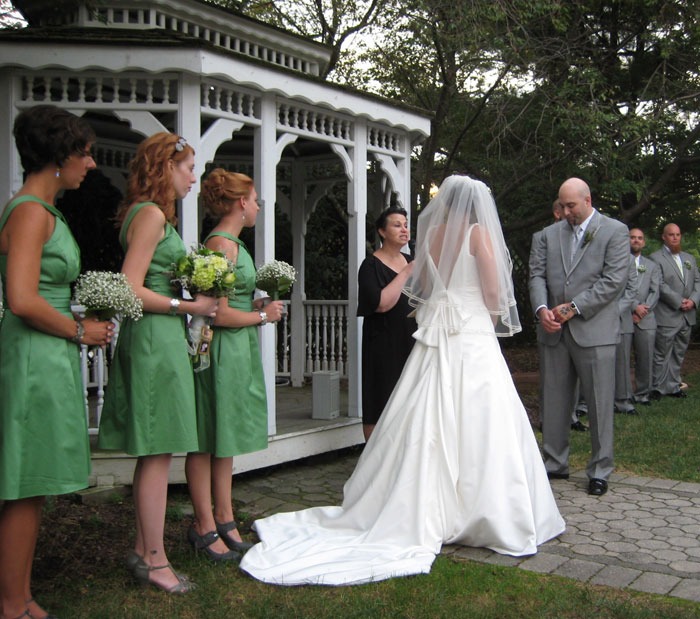 Bari was wonderful! I wanted our ceremony to be one of a kind–something that was a reflection of who my husband and I are. That's when Bari came along and made those dreams a reality! She created the most amazing love story for us! She listens to everything you say and is very helpful with providing unique ideas to make your ceremony special! Bari lets you have creative control and will revise any and everything you ask her to! She is simply wonderful! Our friends and family said it was one of the most personal and beautiful ceremonies they had ever been too, which is exactly what we had wanted. Our day would not have been complete without her!
– Kelly & Lou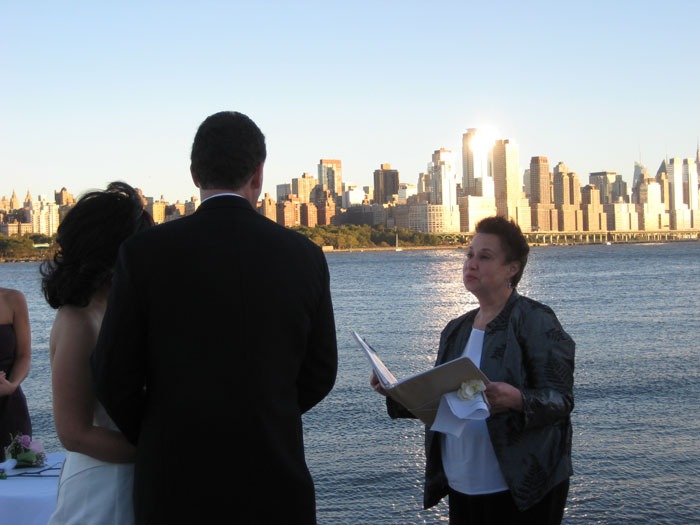 Bari, Thanks so much. The service was everything I wanted and more. As with all weddings, there were little things going wrong all day until the ceremony which was the only thing that went perfect! Thanks again.
– Liza & Tim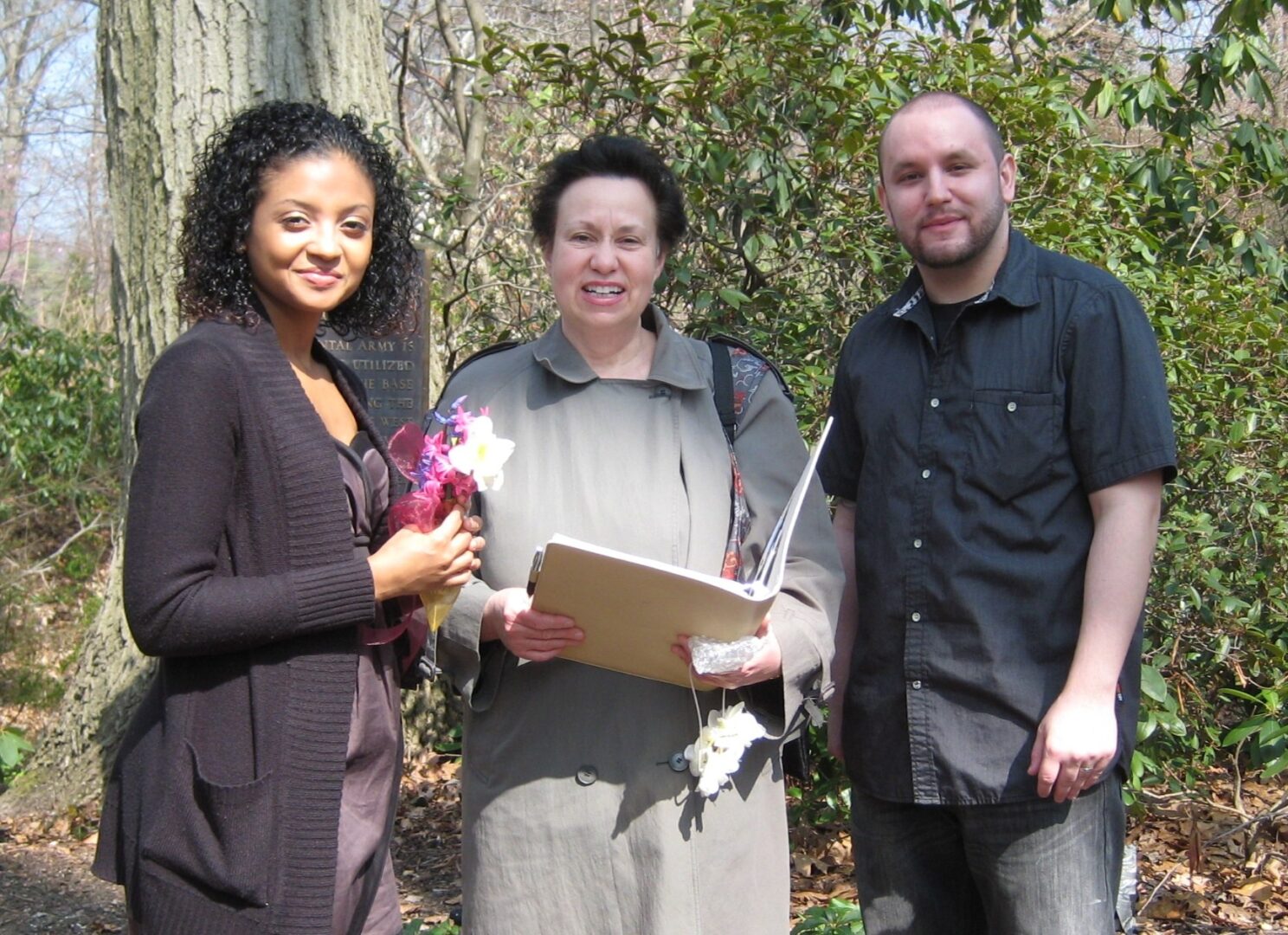 Bari,
Once again, thank you so much for your services. It was above and beyond our expectations! We are so grateful for the beautiful words you said. Our Mothers are still complimenting them.
– Stephanie & Sam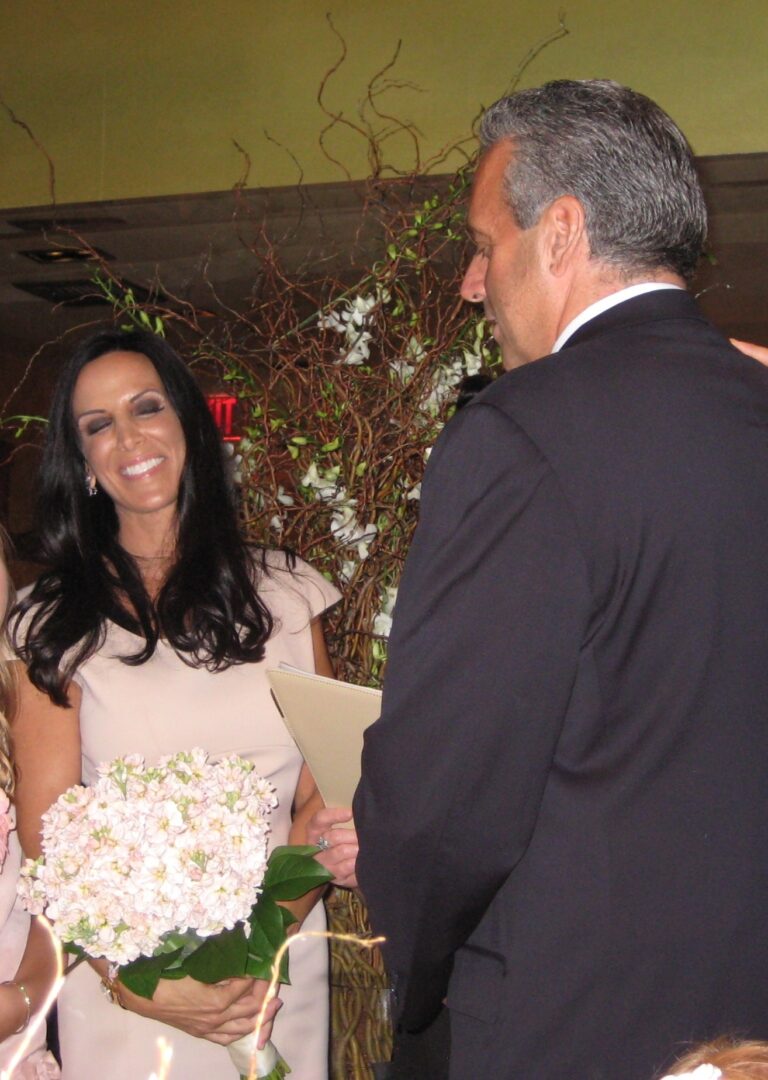 Bari was just perfect, we loved her. She was professional and did exactly as we agreed. I highly recommend her to anyone. Thanks Bari. you're the best. We are so happy.
– Russ & Kim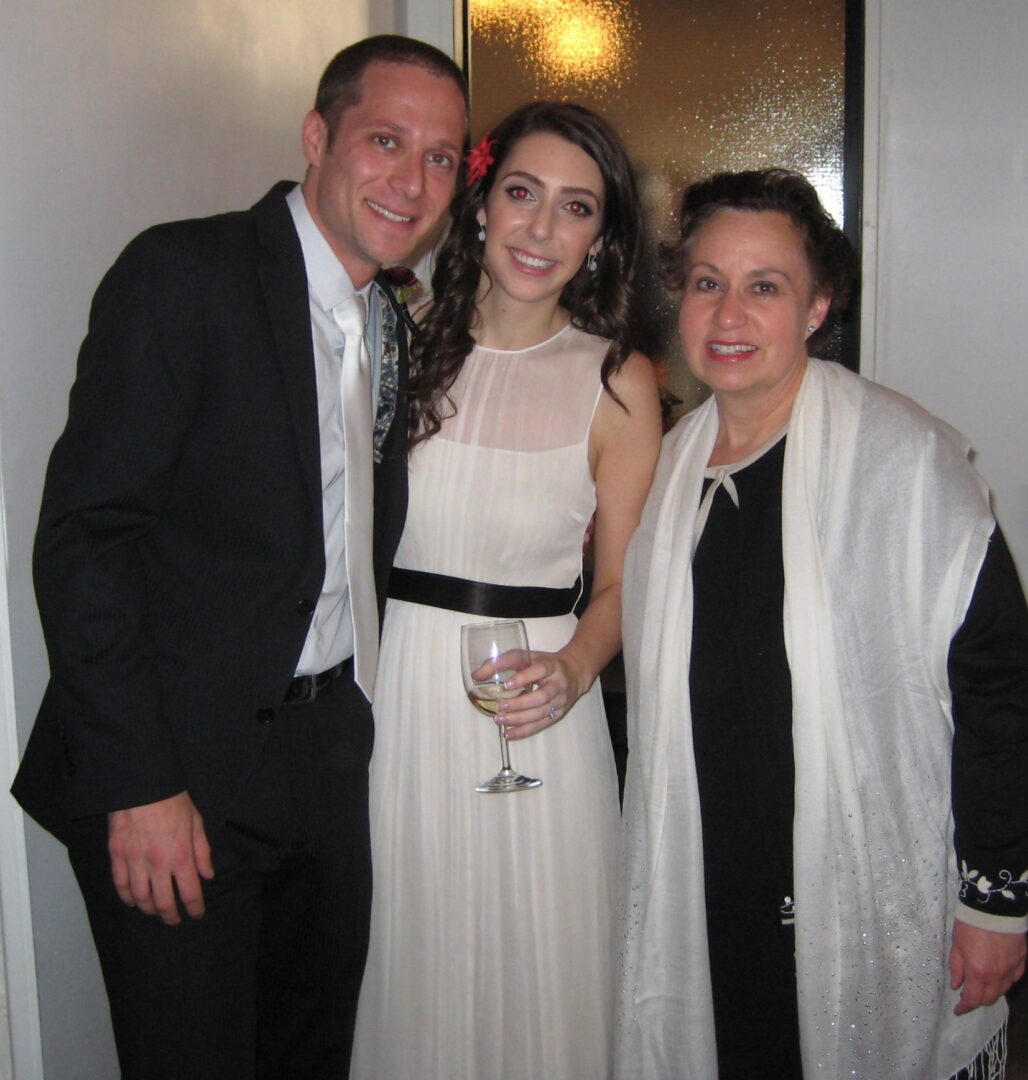 Bari literally saved the day for us by filling in at the last minute. Despite all the challenges of Hurricane Sandy, she was there and the ceremony was just perfect. We were beyond thrilled with everything. Our guests are still commenting on how special and personal it was. We are so grateful for Bari, she is a lovely and warm officiant. We recommend her highly!
-Melissa & Graham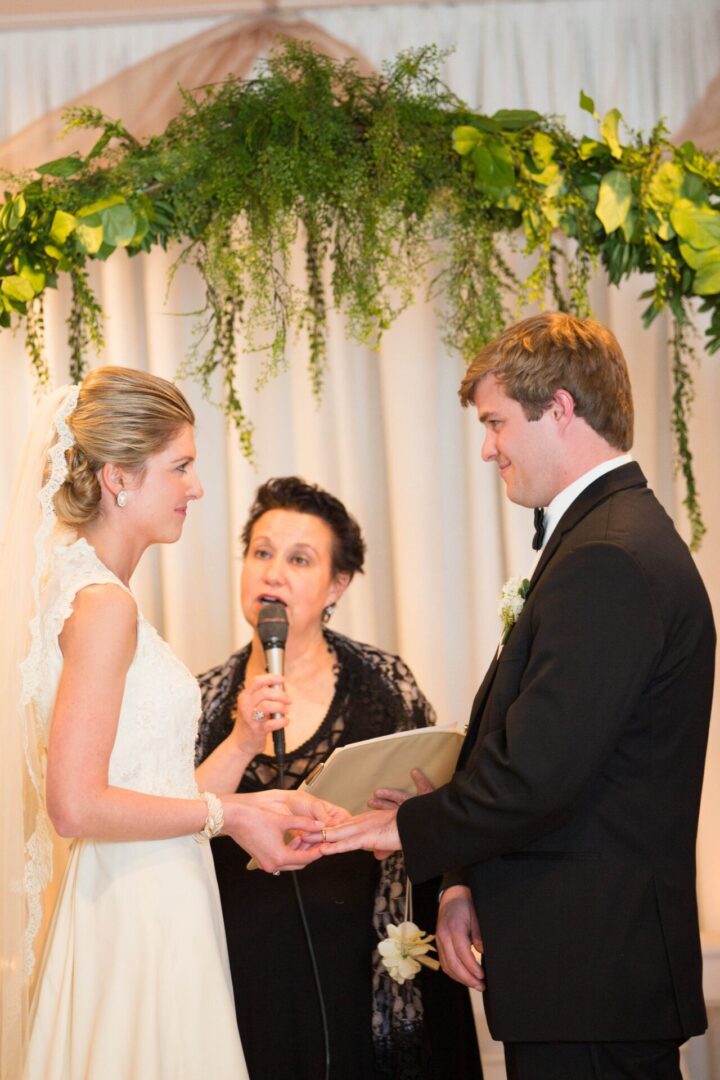 Bari, we have such wonderful memories of the wedding and received so much positive feedback on the ceremony. It was such a special moment and we're thrilled with the way it all turned out.
– Cheryl & Adam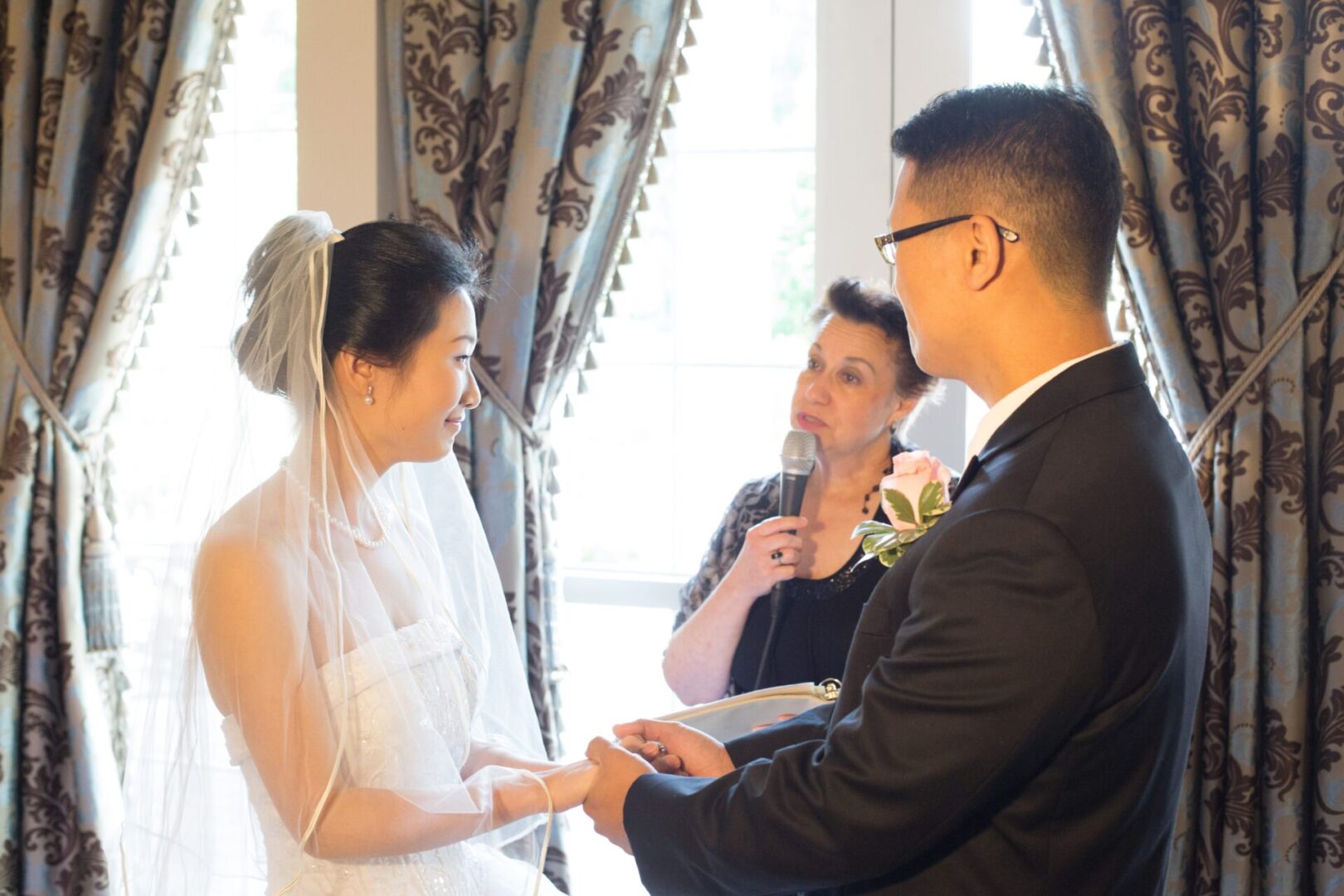 Bari, thank you so much for your help! We both appreciated the caring and professional ceremony–you made our day so special!
– George and Rachel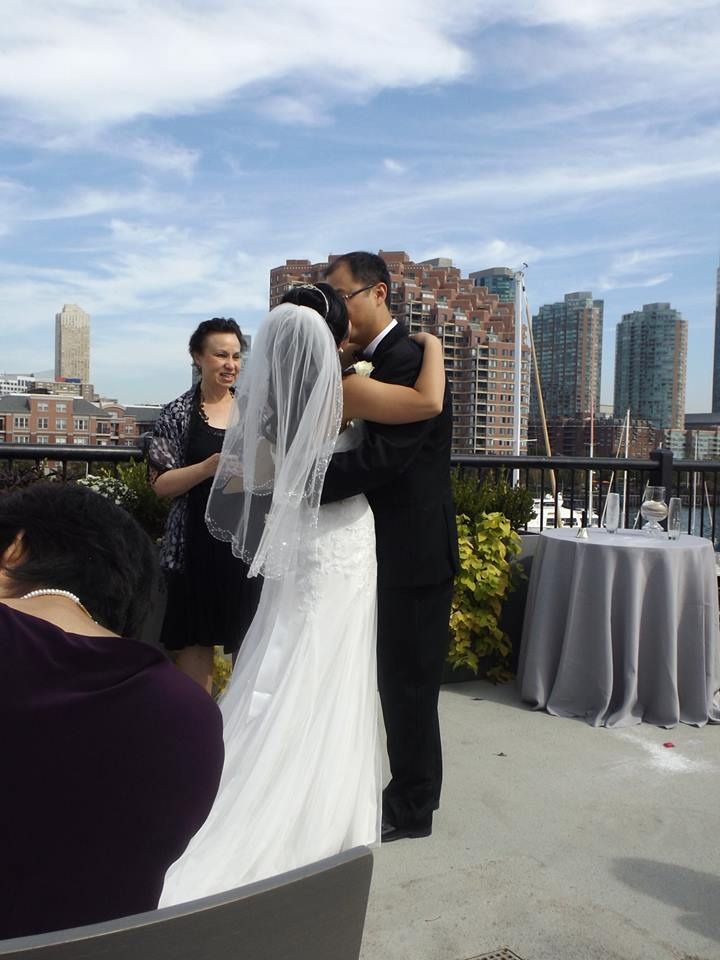 We found Bari through the Celebrant Foundation & Institute one month before the wedding. We were quite nervous at the beginning due to the short amount of time prior to the wedding. But Bari was very easy-going and made us feel relaxed immediately after talking with her over the phone. We hadn't been to that many weddings to know what we wanted for ours. Bari was very patient, and it was a very enjoyable process. We were absolutely happy that we found her as our officiant. Our wedding was so beautiful and we could not have done it without her. We would definitely recommend her to anyone who is looking for a wedding officiant.
– Shili and Daowen